Contact Kansas City Roofing Service for more details.
Keep Your Roof in Tip-Top Shape
Contact Kansas City Roofing Service for more details.
The Most Respected Residential and Commercial Roofing Contractor in the Region
When there's an issue with your roof, the last thing you can do is wait. That's why businesses go with the commercial roofer Overland Park, KS trusts. Here at Kansas City Roofing & Sheet Metal, we take pride in being able to provide expert services for any and all roofing issues. Whether you need roof repair in Overland Park, KS, or an entirely new roof, we're the company to get the job done. Utilizing our services, you can be sure that you'll have a roof over your building that you can feel safe under for many years to come. Call us today for a free estimate.
Roofing contractors are not generally regarded for skill and precision. Kansas City Roofing Service strives to be a different kind of contractor. We've been serving Lenexa, KS, and the greater Kansas City, MO, area since 1932. Our fourth-generation roofing company is family operated with strong local roots. We are manufacturer certified and members of the National Roofing Association. Our reputation as the best is deserved.
You can count on us to provide fast service that is tailored to meet your specific needs. We work with all the best brands, and we are equipped with the latest tools and technologies. We can help with repair, storm damage, replacement, and more. Fill out the online form for a free estimate, and we'll get back to you in 24 hours. Ask about our warranties for residential and commercial work, and we're here for you in case of an emergency with some same-day service appointments.
Your roof is in the best hands with Kansas City Roofing Service. Our employees are trained for the best performance, and we are committed to customer satisfaction. We'll even help you with your insurance company.
Let us help you handle your claim for the best results.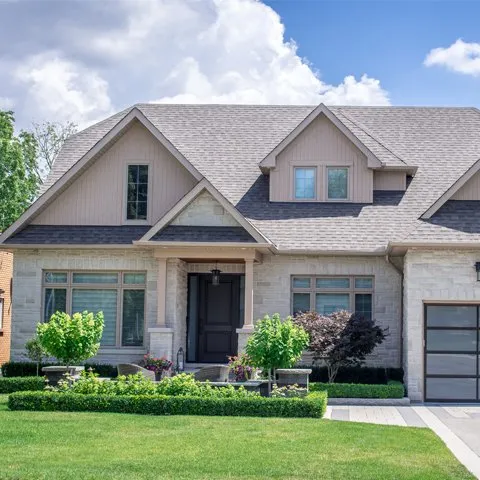 What our satisfied clients are saying…
Our Customers Love Us
We have an average of 4.8 out of 5 customer satisfaction.


READ ALL REVIEWS